How Moling Works?
Affordable moling in Reading is just one of our many speciality services. Wherever possible, we use moling to minimise levels of disruption and the potential for property damage whenever we complete work on your behalf. We can avoid open cut trenches by using moling technology to install, renew or repair mains water pipes in a cost-effective manner.
A small pit measuring approximately 2.5ft by 1ft is created and an air-driven device is used to punch through soil to a secondary pit to produce a tunnel in a similar way to those created by a mole. This system leaves a perfectly prepared route for new mains water pipes to be laid.
The soil is compacted outwards to create a smooth bore that allows water pipes to be installed quickly without the need for an unsightly trench. Apart from the small launching and receiving pits, there is very little disruption required and no visible piping to worry about. Once a project is completed, we always aim to restore the area to pre-work condition.
The diagram below shows how it works: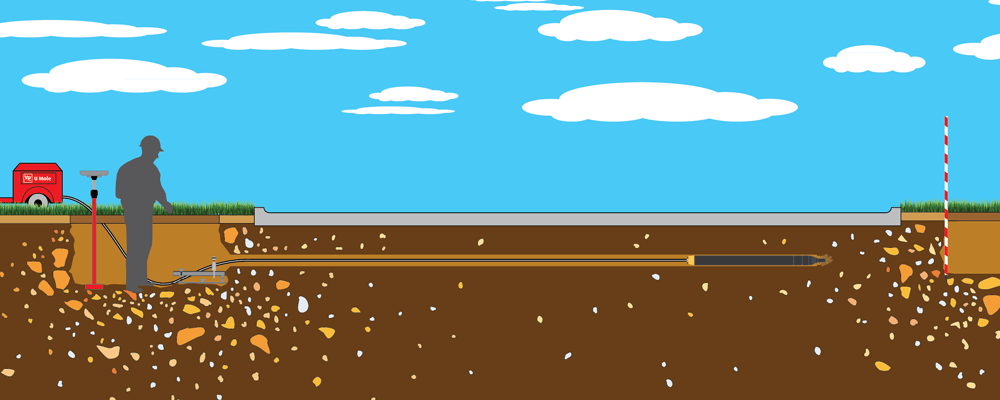 Call us today
From boilers and leaks to blocked drains in Reading, call Above and Below Plumbing Services Limited for all of your domestic and commercial requirements.
Call us now